Fiber and Copper Patch Cords
Fiber and Copper Patch Cords Supplier in Qatar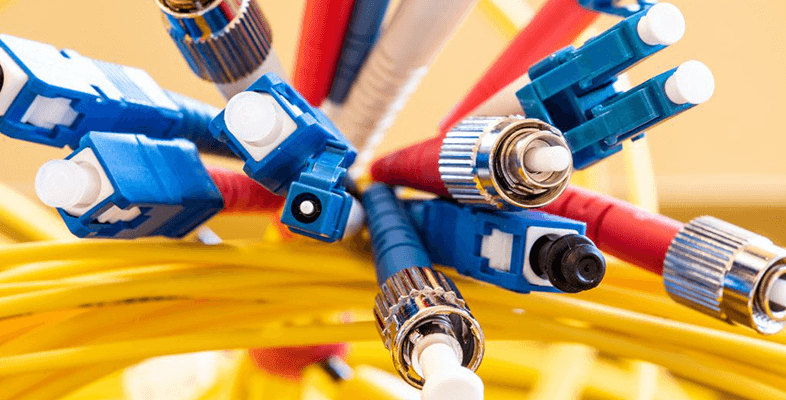 Fiber Patch Cords
Uncomplicated, robust and versatile Belden's Fiber Patch Cords offer superior quality and performance. Our line of Patch Cords delivers a robust design to withstand the rigors of daily use in off-the-shelf, standard configurations and rapid, custom-tailored installations.
Features & Benefits
Architectural Flexibility: Low-loss OM4 0.2dB MPO and 0.15 LC connectors
Better Quality: Exhaustive design validation against TIA standards
Easier Installation: Deploy in dense cable trays with small-diameter cord options
Fast Delivery: Quick, off-the shelf availability of standard items
Simplified Polarity Management: Easy-to-use duplex clips
Copper Patch Cords
Extending the best combination of performance and physical integrity, Belden's Copper Patch Cords maintain the transmission quality of your channel. Offering excellent return loss in any environment, Copper Patch Cords are available in modular, small-diameter and traceable solutions.
Features & Benefits
Guaranteed Performance: With guaranteed usable bandwidth, patch cords meet and exceed standards
Highly Reliable: Bonded-Pair technology ensures optimum performance and resists impacts of installation and wear and tear
Space-Saving Footprint: Small in diameter, our patch cords ensure proper airflow, support easy maintenance and are compatible with high-density hubs