Fiber Optic Cabling Solutions in Qatar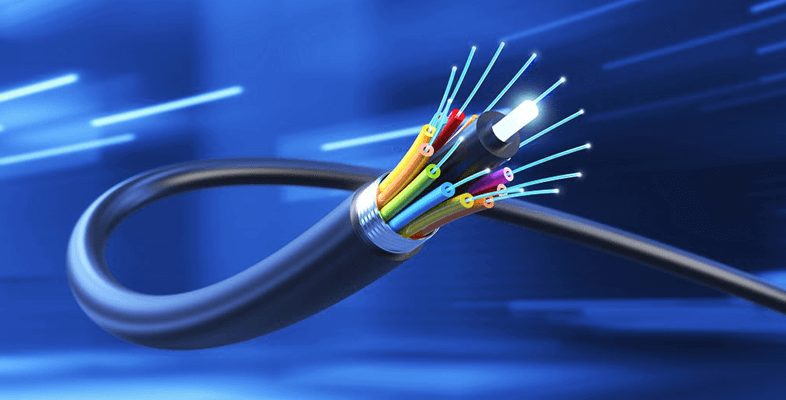 The prime Fiber Optic Solution Company in Qatar, we also provide high quality fiber optic cabling methods for large firms. Our network experts can again to solve and build Optical Fiber cable systems for your apps. We offer a full range of services to fit any fiber optic system need. we can provide total system solutions for even the most common areas. Branded fiber optic cables are used by us.
Fiber optic cabling offers increased security and safety, faster bandwidth over longer distance and more reliable data transmission. And even though fiber optic cabling is made of glass, the alternative (copper wire) is far more prone to damage, so you'll be proofing your cabling for the future, as well as ensuring a solid infrastructure for today. Gateway Services is a certified fiber optic cable contractor and have the required tools and test equipment for all of your fiber optic cable installations.
We provide level optical switching systems to custom fiber cable management and fiber interconnect cabinets. we present to you the best prices for fiber optic cables in Qatar. We specialize in:
Pulling of Fiber Cable
Splicing of Fiber Cable
Termination of Fiber Cable
Fluke OTDR Test
Multi-Mode
Fiber Best suited for premise applications where links are less than 1000 meters for 100 MB/s or less, 550 meters for data rates of 1 GB/s or less, and 300 meters for data rates of 10GB/s or less. There are two types of multi-mode fiber, 62.5 um and 50 um. Our Gateway l team can help determine the right type for you.
Single-Mode Fiber
Best suited for bandwidth requirements exceeding multi-mode's capability, distances exceeding multi-mode's capability and where the application dictates single mode like video. We are leading data communications networking industry in the development, design of the most advanced, highest performing, structured cabling system and solutions that supports today's multimedia networks, applications and emerging technologies.
e offer the most extensive range of solution for enhanced copper and Fiber optic connectivity system, Efficient communication and secured data provides information for successful business decisions. We help its customers to build the latest and most efficient information Technology infrastructure that will support the ongoing growth and success.
We offer fully integrated Data Centre solutions including room design, cooling system, raised floor, access control, UPS, storage solutions NAS and NAS or a combination of both, and server consolidations.