IP Telephone solution provider in Qatar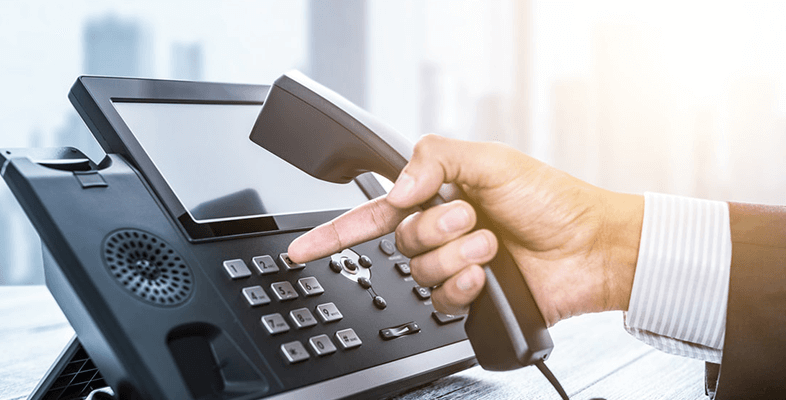 IP telephony refers to any phone system that uses an internet connection to send and receive voice data. Unlike a regular telephone that uses landlines to transmit analog signals, IP phones connect to the internet via a router and modem. The first publicly available IP phone arrived on the market as early as 1995. IP telephone systems use the Internet Protocol (IP) or other digital protocols to transfer voice communications over the internet. If you use an IP PBX system, the data is transferred digitally on a Local Area Network (LAN) and then transformed to analog voice signals and sent to the PSTN.
IP Telephony Benefits for Businesses
VoIP telephony is taking over the business telecommunications market. Why are so many companies making the switch? There are a few primary benefits.
1. Up to 60% Cheaper than Landlines
For starters, VoIP is significantly cheaper than traditional business plans. Switching to an unlimited VoIP plan can save you up to 60% over a comparable business landline plan.
2. More Features Without Extra Hardware
With us, you can choose advanced enterprise plans that include all our VoIP features or upgrade your plan with the necessities you need. IP telephony also enables your business to access advanced features without having to invest in extra hardware. For example:
Advanced Call Routing
Auto Attendant
Call Queues
Call Pop
Call Recording
IVR
Instant Messaging
Video Conferencing
3. Easy Integration with CRM and Other Business Tools
VoIP also makes it a lot easier to integrate voice communications with your CRM and other business tools. The ability to centralize data and provide consistent customer service across multiple channels (at a lower cost) makes IP telephony and VoIP a no-brainer for many businesses.
4.Benefits of VoIP
Cost-Effective/Lower Costs
Cost savings is one of the benefits of VoIP that virtually any business can appreciate. You can only install many phone lines, and costs quickly add up, especially if your business regularly makes long-distance calls.
With communication data being modified into data packets and sent over the IP network, the issue of a single phone line being utilized by only two callers is eliminated. The IP network could be a direct IP connection to your phone service provider or your existing internet connection (or a combination of both).
Traditional phone lines typically charge for each minute of call time, wherewith VoIP your only costs are your monthly charges from your ISP. Many providers offer inexpensive or even free calling too
Cost-Effective Hardware and Software
One of VoIP's additional cost benefits is the limited costs associated with the hardware and software required to operate the system. Quality providers ensure their clients always have the most up-to-date software and provide current hardware. This eliminates the need for businesses to purchase their phones and infrastructure, resulting in additional cost savings.
Only one cable is needed (Cat 6, Cat6E Etc…) for Data and Voice. No additional wires are required for the IP Telephone.
Voice over Internet Protocol (VoIP) is a technology that allows you to make voice calls using a broadband Internet connection instead of a regular (or Analog) phone line. Some VoIP services may only let you call other people using the same service. Still, others may allow you to call anyone who has a telephone number – including local, long-distance, mobile, and international numbers. While some VoIP services only work over your computer or a particular VoIP phone, other services allow you to use a traditional phone connected to a VoIP adapter. VoIP can be used to access a PSTN Line remotely, such as from your home or office.
VoIP provides users with the flexibility to access their VoIP extensions from a group of IP telephones under the same network according to user privileges.